Why are charts, songs, and stations missing on my toolbar in BDSradio?
The BDSradio homepage should have a toolbar with 5 titles at the top when you log in: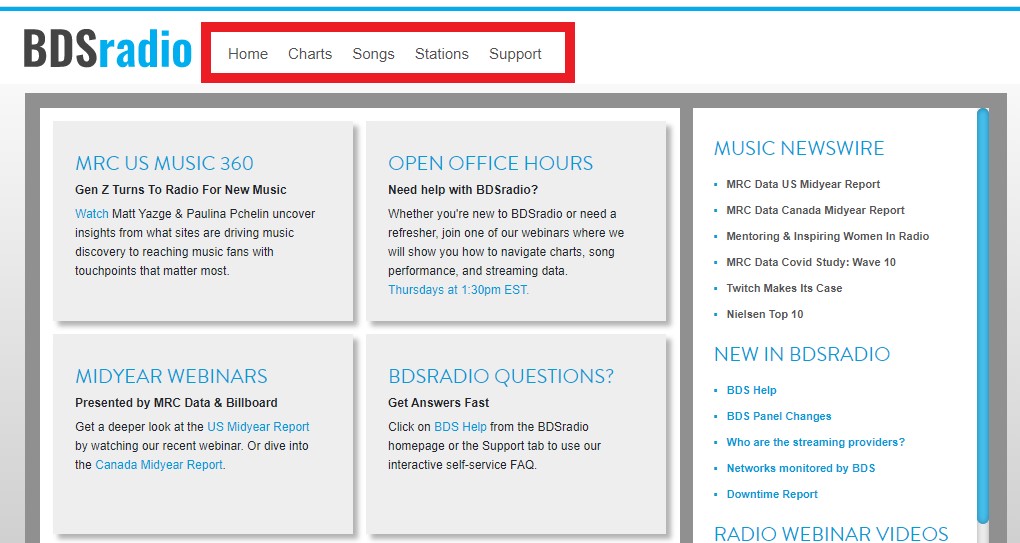 If you are missing the charts, songs, and stations it might look like the below example:

If you have any of these sections missing, here are a few troubleshooting things you can do:
Are you using the correct URL?


For US clients the BDSradio URL

can be found

here

.




For CA clients, please go

here.
Make sure you are running the current version of BDSradio. Hold down the shift key and press the refresh button on your browser

(or hold down the shift key and press F5)

. This will reload the webpage and update BDSradio's software if needed.

Try to

clear your cache and cookies within the web browser you are using. This can be located in the settings of your web browser.
If none of these options are successful in returning the missing pieces of the toolbar on the homepage, send an email to
this
address with screenshots of your BDSradio homepage, please.