How can I see the exact time that a radio station played a song?
To see a Music Log for a particular station showing minute-by-minute what was played over the past 7 days, in BDSradio go to Stations / Station View, select the station and click on Music Log.



For instructions on how to see a Music Log for a date in the past click
here
To see the history for a particular song, in BDSradio go to Songs / Spin History, select the song, click on a station and then click on a date range to see spin times for that week.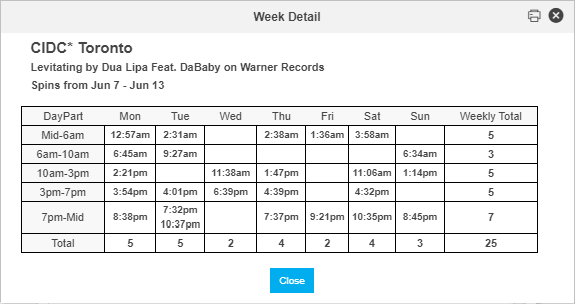 In BDSradio you can also get to the Spin History report by going to Stations / Station View, choosing a station and then clicking on the number of spins in the ATD (Activity To Date) column


To see today's spin times, in BDSradio go to Stations / RealTime / Now Playing